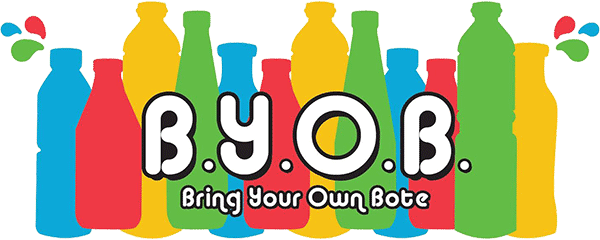 LET'S BUILD A ZERO WASTE
COMMUNITY ONE REFILL AT A TIME
#BRINGYOUROWNBOTE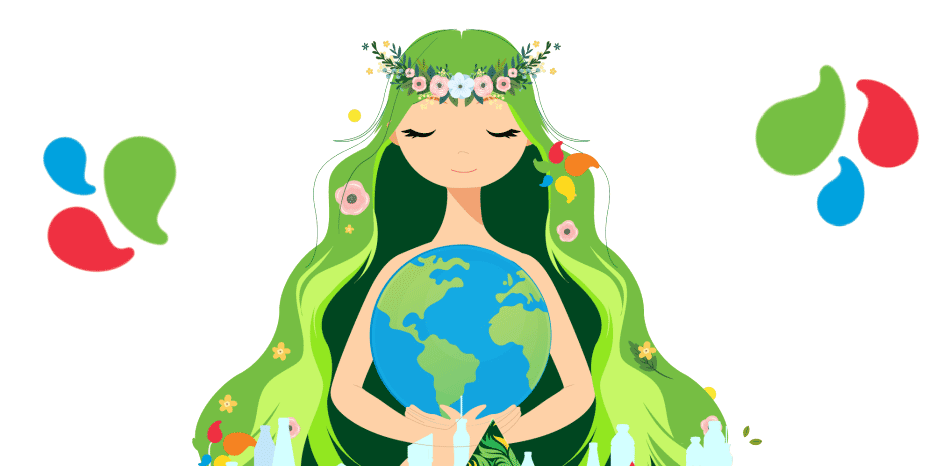 WHAT IS BYOB?
BYOB stands for Bring Your Own Bote. It is a zero-waste store where people can refill their favorite NutriAsia products like Datu Puti Condiments, Golden Fiesta Oil, and more
BYOB's store is made out of eco-bricks that use plastic discards as a component.The store also serve as a drop-off point for plastic materials for repurposing.
Get your favorite condiments and products in BYOB!
Find a BYOB Store Near You
BYOB in BGC
Locaton: The Mind Museum
Operating Hours: Monday to Sunday,
10 AM to 7 PM
Order Online Here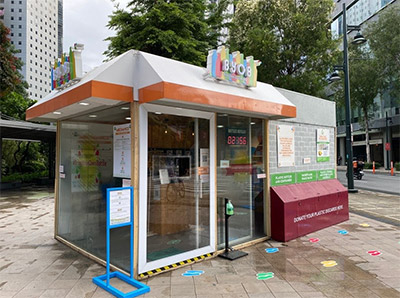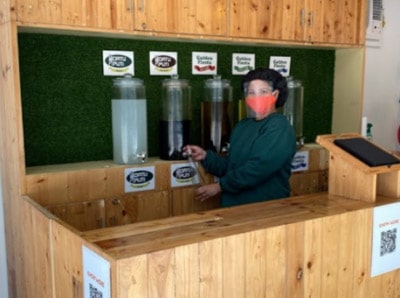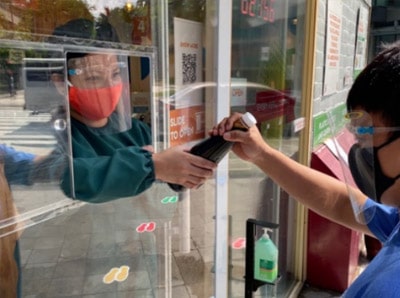 BYOB in QC
(In partnership with the Quezon City LGU)
Locaton: Quezon City Hall Compound
Operating Hours: Monday to Friday,
8 AM to 5 PM
Order Online Here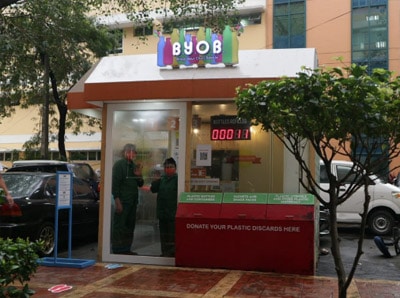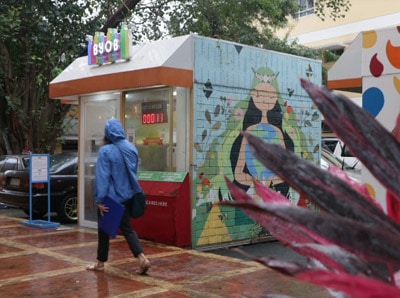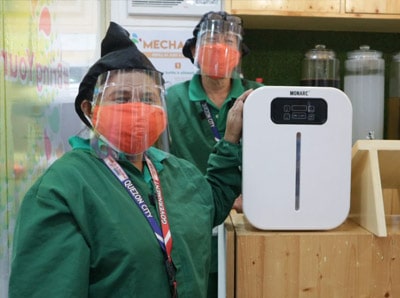 Refill safely in 4 easy steps
Order and register online: for BGC, click here, for Q.C. click here

Check if your bottle is allowed for refilling. You may also buy sanitized refillable glass bottles in the BYOB booth if you don't have an existing reusable bottle. Before going to the booth, make sure your bottles are:

- Clean bottle with clean lid/bottle cap
- Dry
- Safe to be used for food products

Sample types of containers/bottles which are allowed:

- Mineral Water Bottle
- Juice/Soft drinks Bottle
- Bottles used as container of the same items to be refilled
(e.g. catsup, soy sauce, vinegar, cooking oil)

The bottles should not be:

- Damaged (e.g. no holes, no significant dent, etc)
- Used to store non-food or toxic products
- Wet
- Dirty
- Has smell that might be from any type of chemicals or non-food items like paint, gas, etc.

Sample types of containers/bottles which are not allowed:

- Plastic bag
- Paper bag
- Bottles used to store cooking oil cannot be used to refill with other condiments like soy sauce and vinegar
- Containers/bottles used to store non-food items such as detergents, liquid soap, fabric softener, crude oil, or any type of chemical.

Sterilize your bottles in our UV Sterilizer Cabinet

To ensure your safety, please allow our staff to sterilize your bottles for 15 minutes before refilling.

Refill your chosen products

Minimum refill amount is 200 g while maximum amount is 2 KG

Weigh your bottles and pay
OUR BENEFICIARY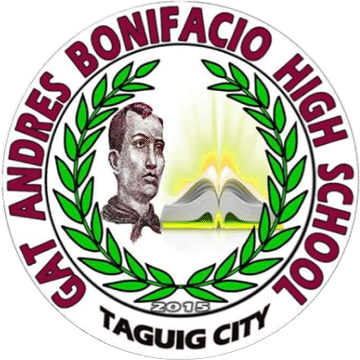 Gat Andres Bonifacio High School
All repurposed plastic furnishings will be donated to our beneficiary, Gat Andres Bonifacio High School.