All About Vitamin C
JUICE so you know: You need the C for your Immunity
Did you know that our bodies don't naturally produce vitamin C? But we do! SIPly put, you need this wonder vitamin to boost your immune system. Your immune system is your body's protection against viruses and bacteria, it fights diseases and keeps your body strong and healthy! So don't POURget to get your natural source of daily Vitamin C with Locally!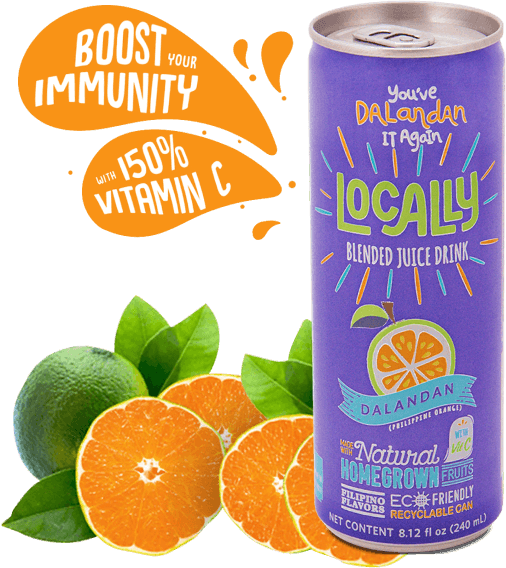 Our Products
All

LOCALLY SUPERFRUITS

LOCALLY BEVERAGES CANS

LOCALLY BEVERAGES MERCI BUCO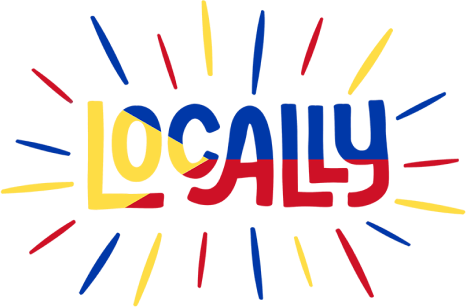 INTROJUICING LOCALLY!
What you gotta know about your flavorite blended juice drink!
They say it's more fun in the Philippines. We say it's more PUN in the Philippines! Launched in 2015, Locally blended juice drinks is the 1st line of quirky Filipino beverages – with a wide variety of deliciously natural and healthy Filipino flavors, that are all seriously good but not seriously named! 100% made locally, 100% made responsibly.
100% made Locally
OUR PURPOSE
With every can of Locally, you not only drink what's good, but you also do what's good too! All novel Locally flavors are sourced from the different regions in the Philippines (we now have 7,641 islands to choose from!), cultivated by the rich Philippine soil and lovingly harBESTed by Filipino farmers. It doesn't just capture the very best of the Philippines, but it is also packaged in the Filipino spirit! Locally is not only good for you but it's good for the community too.