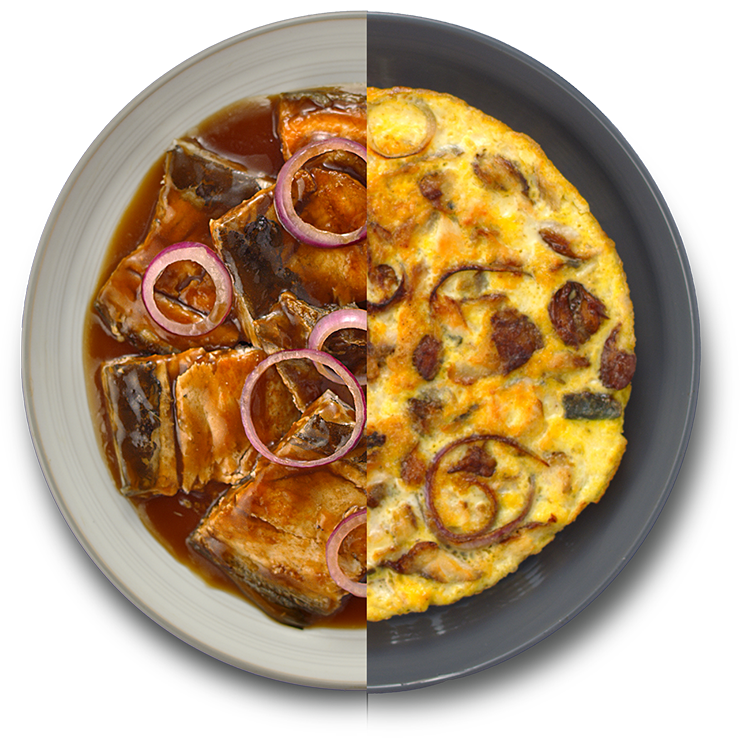 Fish Steak
INGREDIENTS
½ kg sliced fish (steak cut – 5 slices)
1 pc white onion, cut into rings
½ cup water
¼ cup GOLDEN FIESTA Palm Oil
2 Tbsp sliced green onions
FOR THE MARINADE
¼ cup SILVER SWAN Soy Sauce
3 Tbsp calamansi juice
¾ tsp UFC Whole Pepper, cracked
½ tsp WOW Sarap All-in-One Seasoning Granules
PROCEDURE
1. Marinate fish for 30 minutes. Drain and reserve
marinade. Fry fish until brown. Set aside.
2. In a separate pan, saute onion and set aside half.
To the remaining half, add water and marinade.
Cover and simmer for 3 minutes. Add fish and let
simmer. Top with reserved onions and green onions.
Serve.
SERVING SIZE
5 servings
PREPARATION TIME
15 minutes
COOKING TIME
15 minutes

Fish Torta
INGREDIENTS
Left over fried fish steak, flake meat to make 1 cup (160 g)
1 pc (115 g) potato, chopped
2 tsp sauce (from fried fish steak)
1 Tbsp SILVER SWAN Soy Sauce
2 pc eggs, beaten
3 Tbsp flour
1/3 cup chopped green onions
¾ tsp UFC Ground Pepper
½ tsp WOW Sarap All-in-One Seasoning Granules
GOLDEN FIESTA Oil (for frying)
PROCEDURE
1. Fry potatoes until cooked. Drain. Combine with
remaining ingredients. Mix well.
2. Fry by 1/8 cup in hot oil until golden brown.
Flip to brown other side. Serve with UFC Banana
Catsup if desired.
SERVING SIZE
4 servings (12 pcs)
PREPARATION TIME
10 minutes
COOKING TIME
10 minutes
Push ang sarap by adding to cart!
Discover Other Dobleng Dishkarte Recipes!
Chicken Adobo to Chicken Fried Rice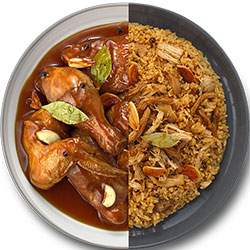 Beef Bistek to Beef Pancit