Browse our library of 14 everyday dishes made with UFC.
VIEWING PANG ARAW-ARAW RECIPES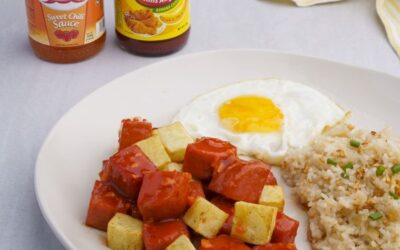 INGREDIENTS: Set A: UFC Golden Fiesta Palm Oil, for frying 3 pcs. large potatoes, cut into cubes 1 can luncheon meat, cut into cubes Set B: 1 clove garlic 3 Tbsps. UFC Tamis Anghang Banana Catsup 1 Tbsp. UFC Sweet Chili Sauce 1/4 cup water 1/2 tsp. brown sugar...
read more
View Recipes by Category: