Browse our library of 15 rainy-day dishes made with UFC.
VIEWING PANG TAG-ULAN RECIPES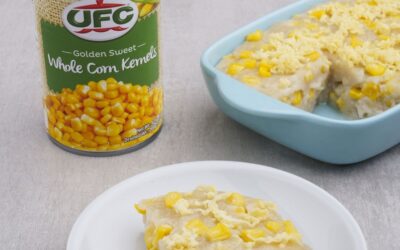 INGREDIENTS: Set A: 3 pcs. coconut, grated Water Set B: 500 grams cornstarch 1/2 cup sugar 2 big cans evaporated milk 2 cans UFC Golden Sweet Whole Corn Kernels, drained Set C: 1 cup grated cheese PROCEDURE: A. Add water to grated coconut and squeeze repeatedly to...
read more
View Recipes by Category: