Browse our library of 15 rainy-day dishes made with UFC.
VIEWING PANG TAG-ULAN RECIPES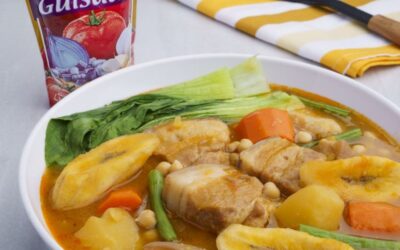 INGREDIENTS: Set A: 1/4 cup UFC Hapi Fiesta Vegetable Oil 2 pcs. saging na saba, peeled and cut diagonally 2 pcs. potatoes, quartered 1 pc. carrot, diced 2 pcs. chorizo de Bilbao, cut into chunks Set B: 1 pc. onion, chopped 2 cloves garlic, minced 1 Tbsp. fish sauce 1...
read more
View Recipes by Category: