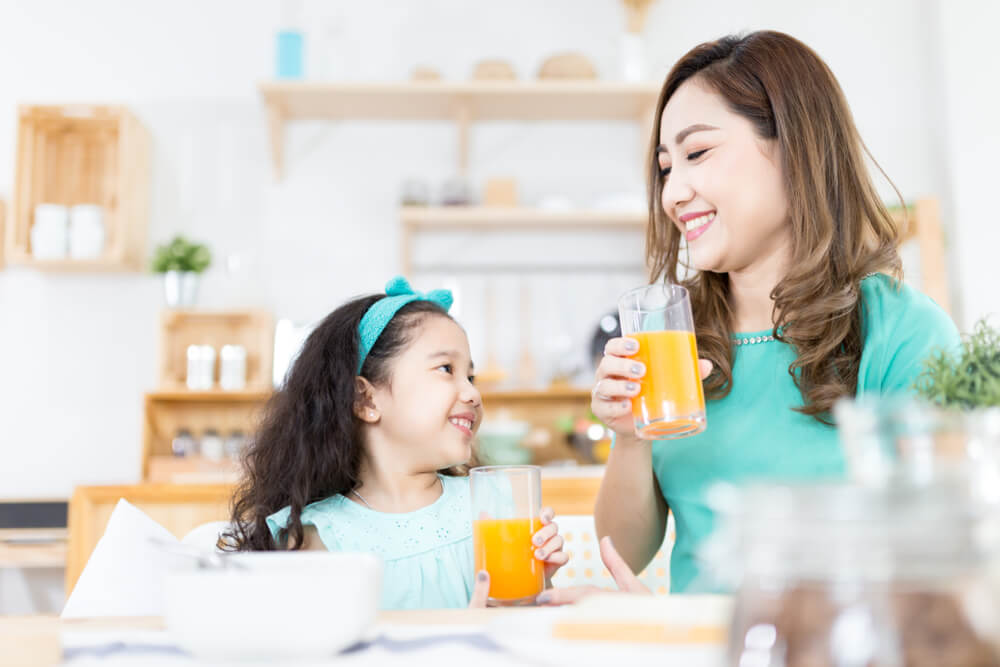 Vitamin C is considered as a wonder vitamin by many.  Other than its power to boost our immune system, Vitamin C is also believed to help reduce the risk of chronic diseases.  It helps in managing blood pressure (such a wonderful benefit in these stressful times).  Vitamin is also said to help lower the risk of heart disease, help reduce blood uric acid levels (and therefore help prevent gout attacks), helps prevent iron efficiency, helps protect memory and thinking as you age.
So it's easy to see why Vitamin C is the one vitamin that most people regularly take.  And with the trend towards going natural, many have been trying to get it from more natural sources and not from pills or tablets.  Lucky for us, we've been blessed locally with a lot of fruits loaded with vitamin C – like calamansi, guyabano, dalandan, pomelo and even sampaloc.
Luckier still, you can get the goodness of all these vitamin C rich fruits in Locally fruit juices at your neighborhood convenience stores, your favorite grocery and supermarkets!  No need to trek to a faraway farm!  With flavors that are refreshing and uniquely adapted to pinoy tastes, no wonder Locally was an instant hit when it was launched.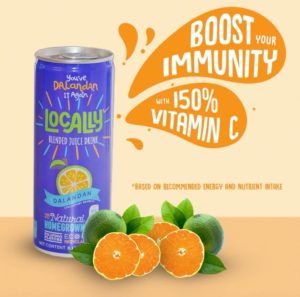 Locally is made from quality fruits grown responsibly, cared for and harvested locally with pride and care by community farmers all over the Philippines!
Taste the power of vitamin C and the pride of pinoy farmers!  Guava from Quezon and Batangas, Mango from Pangasinan and Zambales.  Calamansi from Isabela.  Dalandan from Laguna.  Pomelo from Quezon.  Sampaloc from Bulacan and Guyabano all the way from Cebu!
Each can is loaded with more than a day's worth of vitamin C so you not only help keep your immune system strong, you're also making pinoy farmers stronger economically too!