NutriAsia, the country's leading condiments maker, recently kicked off the second year of operations of The Catsup Museum, the world's first and only banana catsup museum, by giving Science Education Promoters (SEPs) a preview of the facility.
Located at NutriAsia's Cabuyao Plant, the heart of the company's banana catsup production, The Catsup Museum showcases the unique collaboration between NutriAsia and The Mind Museum, a premier Science museum.
Dubbed as "Tour Operators Day," the event gave SEPs the chance to explore the history and science behind every bottle of banana catsup through the museum's interactive and exciting educational displays.
Launched last year and initially accepting educational tours from Laguna schools only, the museum has now expanded its reach to all Luzon schools, and will now be open four days a week (Wednesdays to Saturdays) from last year's two-day weekly operation.
The event was graced by both NutriAsia and The Mind Museum executives, with guest celebrity chef Tatung Sarthou whipping up a special lunch menu featuring banana catsup as key ingredient for the dishes served. The program also included a special performance by the Mandaluyong Children's Choir, the first Filipino choir to win the prestigious international choral Kathaumixw in Canada.
"The story of banana catsup, one of our favorite "sawsawans," while representing everything about NutriAsia and its success, is part of a bigger story—the story of the Filipino. As the banana catsup was invented by Filipina food technologist Maria Y. Orosa, this beloved sawsawan is reflective of our culture and tradition, as well as Filipinos' love for science. The banana catsup's story of innovation also reflects NutriAsia's values — ingenuity, resourcefulness, and hard work," said James Lim, NutriAsia's Head for Corporate Marketing and Communications.
To date, all tours to the museum will be coursed through accredited tour operators.
For inquiries and reservation, please contact The Catsup Museum at (632) 586-9457, 09178271922 or email thecatsupmuseum@nutriasia.com. Interested parties can also follow The Catsup Museum's Facebook page at https://www.facebook.com/thecatsupmuseum/.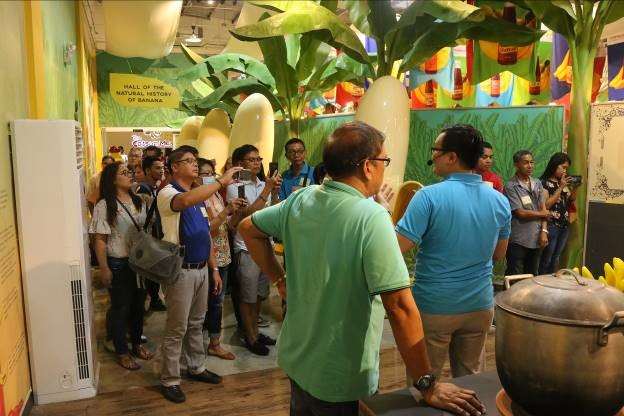 Science Education Promoters (SEPs) listen and participate in the interactive talks given during the tour of The Catsup Museum.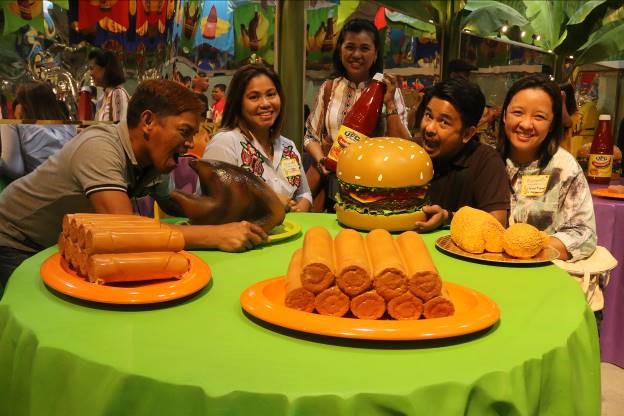 Science Education Promoters (SEPs) enjoy a light moment with larger than life food and banana catsup installations at The Catsup Museum Banquet hall