NutriAsia President and Chief Operating Officer Angie Flaminiano has been named as one of this year's recipients of the Mansmith Market Masters Awards (MMMA) for her outstanding mentorship of young Filipino marketers.
The MMMA acknowledged her substantial contributions in instilling the value of excellence as a daily practice with focused and innovative thinking. Her guidance has led to remarkable achievements among her mentees.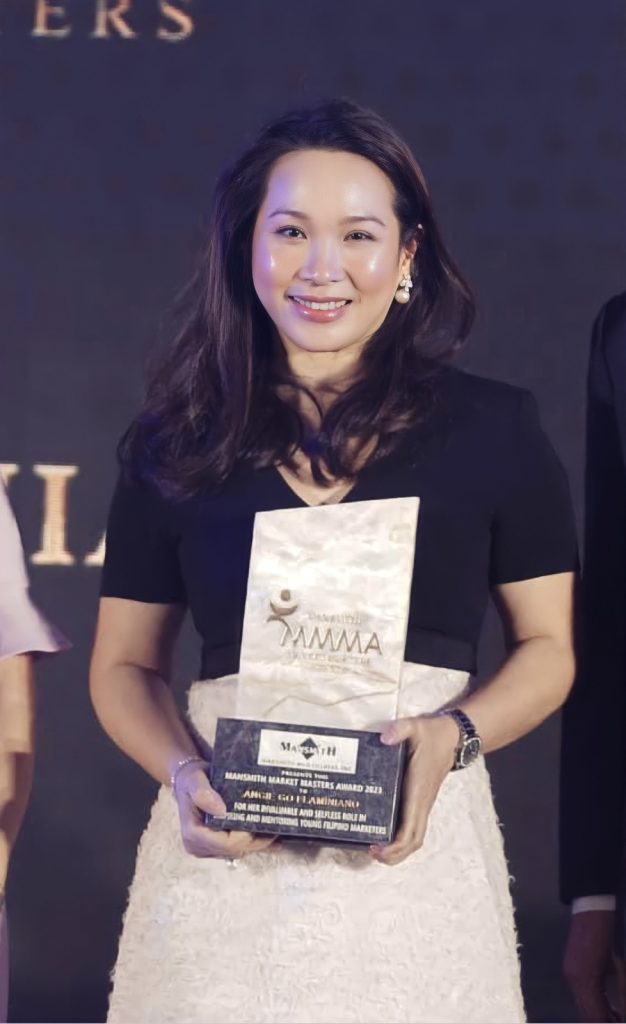 During her acceptance speech, Flaminiano underscored the significance of surrounding oneself with individuals who believe in their potential.
"Many individuals have surpassed their own expectations because someone else believed in them," she stated, while giving special recognition to Gretchen King (NutriAsia Senior Marketing Manager) for nominating her for the MMMA.
Flaminiano shared her experience of how the company persevered through years of challenging crises without compromising its principles and values, making the Award particularly meaningful.
Since assuming leadership of NutriAsia in 2012, she has been unwavering in promoting the company's MERIT (Malasakit, Excellence, Respect, Ingenuity with Integrity) values while fostering a culture of teamwork.
The MMMA Awardees for this year were honored at the 14th Mansmith Market Masters Conference held at SMX Manila.
NutriAsia is the leading producer of condiment products in the Philippines. Its renowned brands include as Datu Puti, Mang Tomas, UFC Catsup, and Silver Swan.