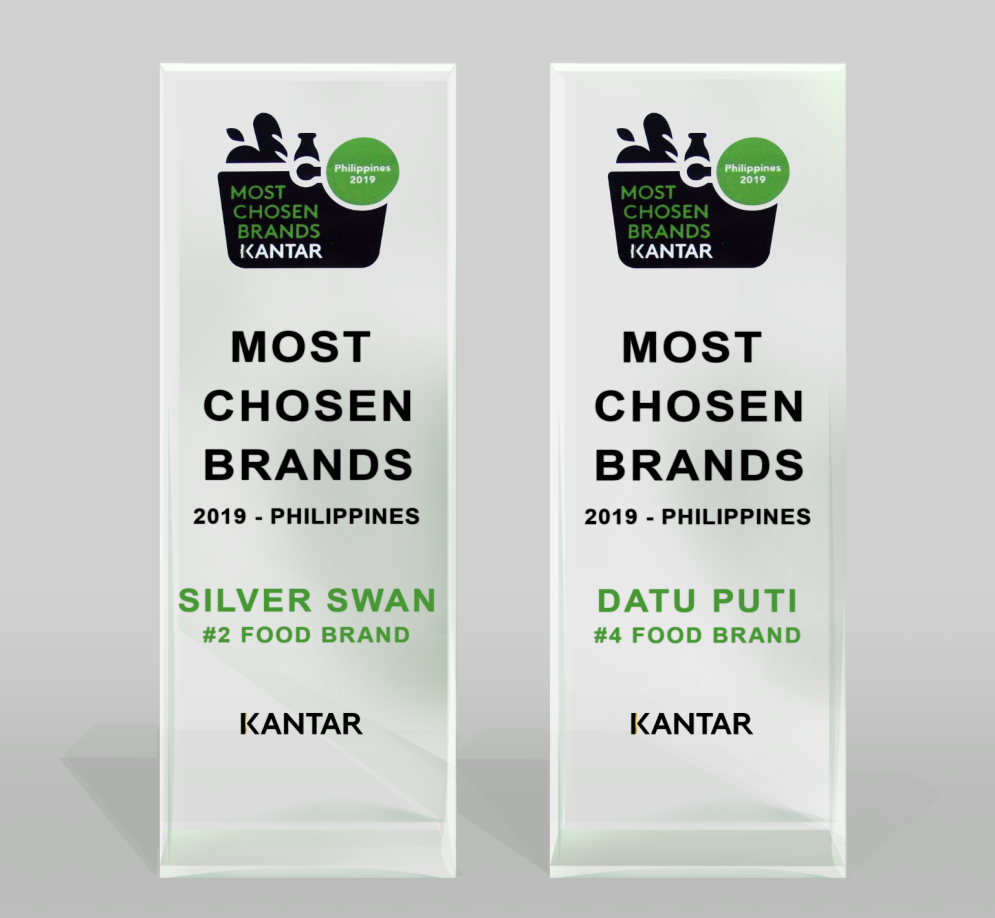 Silver Swan and Datu Puti were cited by the Kantar Brand Footprint report as two of the Most Chosen Food Brands among Pinoy consumers in 2018.
The report shows that Silver Swan (Ranked 2nd) and Datu Puti (Ranked 4th) are among the Top Ten Most Chosen Food Brands in the Philippines with over 486 million and 343 million consumer reach points, respectively, for the survey period.
Consumer reach point refers to the total frequency that the brand was bought by Filipino households.
Silver Swan is a trusted name in everyday condiments, passed on through generations.  It is the housewives' ally in bringing out the delicious taste in meals with its balanced blend of flavors (tamang timpla).
A leader among Soy Sauce brands, Silver Swan also offers a wide range of condiments and food products perfect for Mom's cooking needs like vinegar, fish sauce, salted black beans, chili sauce, hot sauce, oyster sauce, and Worcestershire sauce.
Datu Puti is the pioneer vinegar brand in the industry with its name being synonymous to quality and delicious sourness. It has grown into a megabrand of condiments with the addition of soy sauce, fish sauce, oyster sauce, and barbecue marinade.
NutriAsia is the Philippines' leading producer, marketer & distributor of high quality sauces and condiments.  It is also home to iconic Filipino brands like Datu Puti, Mang Tomas, Golden Fiesta, Papa, Mafran and Jufran.