The situations we face in life daily can often be sorted into a couple of feelings. They either make us react with one of the following: happy, sad, excited, disappointed, stressed, or maybe even angry. But what about those gray areas in between that are sometimes just so "nakakaloka" that the best and only response is with a classic "mukhasim" face?
Ah, the mukhasim face. You know what we're talking about! You've surely heard and seen this! "Mukhasim" is a Filipino coined term from the 1980s that means "mukha asim" (sour face), that's used to describe a uniquely happy facial reaction. It's a face we know very well—after all, the lives of the Pinoy can be quite colorful!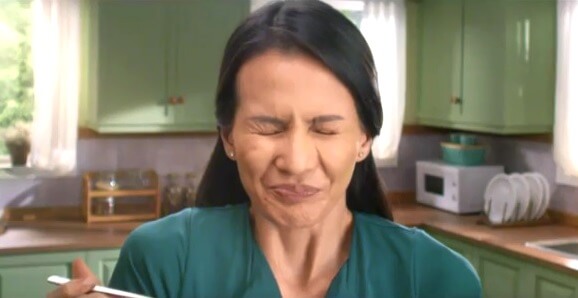 Have you encountered mukhasim moments in your life? You know, those moments that are so awkward, embarrassing, or bizarre that they just naturally bring a smile to your face and even make you laugh?
Maybe you can relate to some of these—here, we've come up with 10 situations in life that will make you pull a mukhasim face!
10. When you accidentally send your crush a text that was supposed to be for your best friend
"Bessss, super cutie ni Ben today!" And because he's on your mind, you send the message to Ben, not your best friend. Winner.
9. When you and your friend show up to a party wearing the same dress
Naks, twinning! 'San ang sayaw?
8. When your tita asks you when you're getting married
…and you're not even in a relationship. Like, you're really so, absolutely, definitely single. Tita, kayo talaga!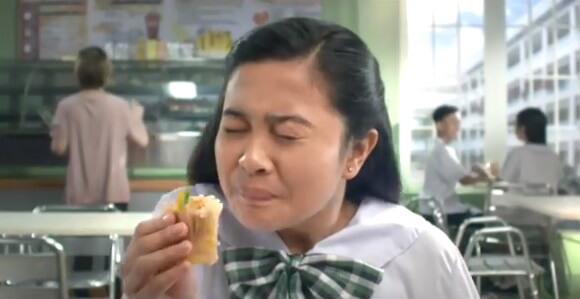 7. When you find that pair of shoes you saw online, but when you see the price tag…
Omg there it is!! *Sees the shocking price tag* Ay joke pangit pala…
6. When you start a new Koreanovela and plan to finish it in 5 days but you actually do it in 3
I mean, your eyes are swelling but you've never felt so accomplished. So, so worth it. #LifeAchievements
5. When your crush compliments you and you panic and don't know how to react
And you try to hide your innate awkwardness with a confident smile but somewhat failing. Ehehehe, enebe crushy.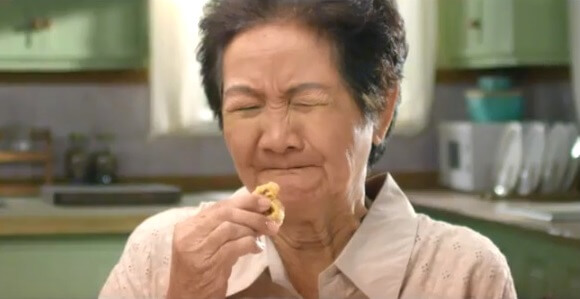 4. When you have a 1 PM meeting and arrive at 12:59.
I am early.
3. When your Tinder date shows up and he looks even cuter in person than in his profile
So you're sitting at dinner internally thanking past you for swiping right. Good job, self.
2. When your mom tells a joke so corny it becomes actually funny
Super corny talaga the joke but we laugh anyway cos moms making efforts to make jokes are the best. Admit it, you've been there.
1. When you taste the best damn paksiw you've ever had.
When your friend cooks paksiw and you're like, "diet ako" so you pass. But the ulam smells so good so you take one bite anyway (just one, you insist), and MY GAD—super sarap pala that you can't help but make the best mukhasim face of your life, like in one of those famous Datu Puti vinegar commercials we've grown up seeing on TV. Asim, sarap, ngiti—amirite???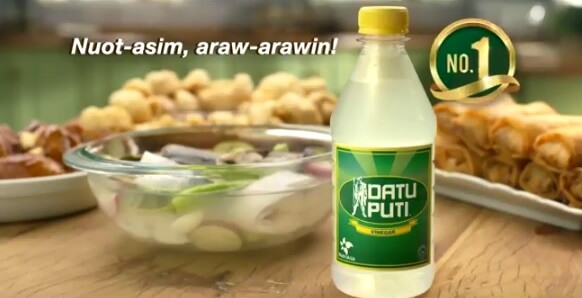 Let's bring back the asim-sarap-ngiti face as we've always known it! Aside from your best memories of mom's super delicious and nuot-asim paksiw made with Datu Puti, what other mukhasim situations can you add to this list? Tell us in the comments!
For more information, check out Datu Puti vinegar on Facebook at www.facebook.com/DatuPuti/ and on their website at www.nutriasia.com/.
Win Datu Puti Gift Packs Here!
We're giving away Datu Puti gift packs to 10 winners! The contest will run from March 1 until March 8, 2018. Here's how you can join:
Mechanics:
Go this Facebook post: https://www.facebook.com/WhenInManila/posts/10156142560463119
In the comments section, post a photo of yourself doing an asim-sarap-ngiti face while holding a Datu Puti Vinegar pack or a dish dipped/cooked with Datu Puti Vinegar.
10 winners will be selected via electronic raffle!
Contest terms and conditions:
Entrants should be at least 18 years old or above to join.
Entrants should own a valid ID.
This contest will run from March 1 until March 8, 2018.
The contest is open to Greater Manila residents who are willing and capable to pick up their prize in Bonifacio Global City, Taguig.
Ten (10) winners will each receive a Datu Puti gift pack containing various Datu Puti products.
The winners will be chosen via electronic raffle.
The winners will be announced on March 12, 2018. Please check back on this article on that date for the announcement!
Winners will be contacted privately with the complete information on how to claim their prize.
WhenInManila.com and Datu Puti reserve the right to forfeit contestants violating our contest terms.
This promotion is in no way sponsored, endorsed, administered by, or associated with Facebook.
In the event of unforeseen circumstances, we may alter, amend, or cancel the competition without prior notice. We reserve the right change these terms at any time.
Spread the word and good luck!