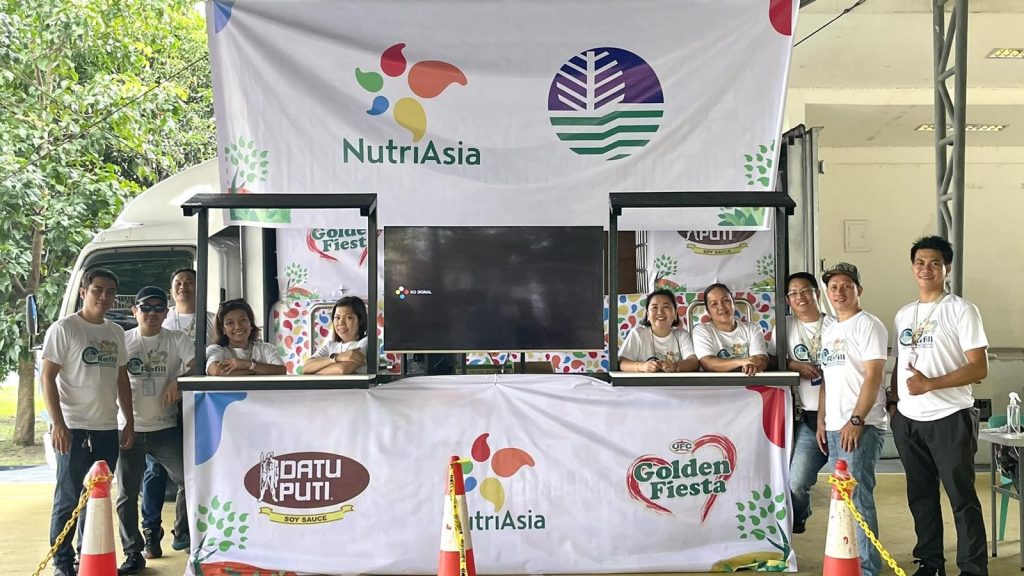 (MANILA, Philippines) August 15, 2023 – NutriAsia Inc. (NAI), the country's largest producer of condiments & sauces, recently launched the NutriAsia Husay Awards in recognition of marketing communication excellence and the teams behind the success.
Loosely translated as 'skill,' Husay is also used to describe the quality and effort behind one's work—everyone has their own individual talents, but it is often the willingness to do the extra work that makes the difference in achieving success. Rooted on strategy and seasoned with creativity and ingenuity, the Husay Awards is a celebration of campaigns that demonstrated the most innovative and agile ideas, the projects with an impactful message heard across the industry, and the best-in-class executions that led to positive business results.
"The Husay Awards means more because everyone knows the winners. They are our colleagues, the people that know best how much hard work went into each of these noteworthy campaigns that delivered business growth in terms of market share gains or industry-changing impact. The Husay Awards bears the prestige that the winners absolutely deserve," said James D. Lim, Sr. Group Category Head for Corporate Marketing & Communications.
The inaugural awards event was held recently at Westin Manila and attended by members of the NAI Leadership Team, employees from the Corporate Communications and Marketing departments, and industry leaders who also served as judges.
"We are immensely proud of the outstanding work our teammates created this year that went beyond the ordinary and helped drive business growth. The Husay Awards is rooted in our MERIT values and our commitment to building a culture of excellence at NutriAsia that we expect from every single employee. We look forward to celebrating more of them and their top-performing marketing campaigns," added Lim.
The Husay Awards is an initiative centered around duly recognizing exemplary performance. It is about rewarding the hard work that contributed to the business of NutriAsia and recognizing the talented teams and individuals within the company that continue to drive the success of its beloved brands.
"It's an honor to be invited to judge the 1st Husay Awards. We were blessed with a slew of exceptional work, coming from very talented teams. It is admirable for a strong brand like NutriAsia to hold big awards like this to honor homegrown talent. Gauging from the wide range of campaigns produced during the lockdown, how the marketing teams surpassed levels in creativity and innovation, we are very proud to see the results of the 1st Husay Awards, as we prepare for the next," said Manny Gonzales, Head of Bates Consulting Philippines.
Congratulations to the Winners of the 1st NutriAsia Husay Awards – 2023!
BEST EQUITY CAMPAIGN
Papa TK launch
BEST TACTICAL CAMPAIGN
Jufran Srirachafy Manila
BEST MULTIMEDIA CAMPAIGN
DPV Datu Putips
BEST IN DIGITAL EXECUTION
UFC Soups Beat My Bits
BEST ACTIVATION
NutriAsia EcoStation
CAMPAIGN OF THE YEAR
Datu Puti Vinegar Datu Putips
INNOVATION OF THE YEAR
UFC Soups (winner)
UFC Fun Chow (Honorable Mention)
BRAND BUILDER OF THE YEAR
Genesis Jarilla
BRAND OF THE YEAR
UFC Soups