Read more: https://business.inquirer.net/?p=374244#ixzz7lQyw77p3
NutriAsia, Inc., maker of some of the country's leading Filipino iconic brands of condiments, sauces, and cooking oils, has been named as one of the Philippines' Best Employers, according to the Statista and the Philippine Daily Inquirer's List of Best Employers for 2023.
The recognition came just as NutriAsia is celebrating its 32 years of doing business in the Philippines. "To be one of the Best Employers in the country is truly an honor for us. This recognition is for our employees, who on a day-to-day basis, serve and delight our consumers, our customers, the communities where we operate, and most especially, our fellow employees. Among the hallmarks of being among the Best Employers are our people and our leaders who walk the talk with the values they profess. This is very much evident in NutriAsia," said Jun Corpus, NutriAsia's Human Resource Director.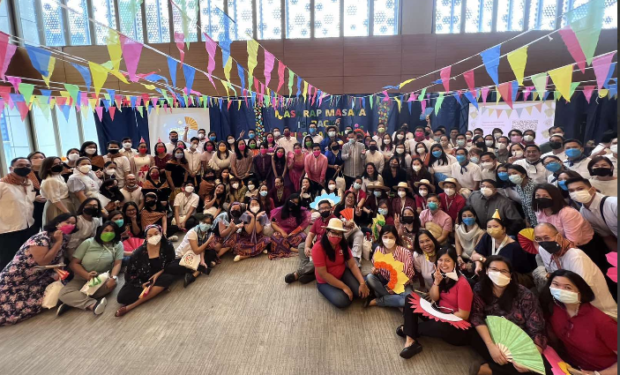 The challenges brought by the pandemic prompted NutriAsia to explore creative ways to reach out and help its employees and their families to adapt to the new normal. At the height of the pandemic, the company launched its People and Facilities Protection Program, aimed at protecting employees against COVID-19 through agile work arrangements that are responsive to the external environment, short-term health benefits upgrades, up-to-date vaccination for employees, and facilities care, among others.
The company also promotes work-life balance among its employees through its Work-Life Integration Program, as well as invests heavily on training and development, using a combination of online learning, synchronized learning activities, and self-paced learning modules.
Alongside NutriAsia's programs for employees are its outreach and sustainability initiatives that benefit the country and the communities where the company operates.   Reaching out to the Filipino people at the onset of the pandemic, the company partnered with Project Ugnayan for the distribution of grocery packs to affected Metro Manila residents and provided products to medical and military frontliners to boost their immune system and stay well-hydrated.
Among its sustainability initiatives are the NutriAsia EcoStation and Select & Collect, which are separate but complementary campaigns to help educate and encourage consumers to live a more eco-conscious lifestyle while helping address the problem of mounting e-commerce waste.  A sustainability hub located at the bus stop along 30th street here at BGC, the NutriAsia EcoStation harnesses solar energy to power an integrated watering system that irrigates surrounding plants and has a dispenser that gives free water refills to those who bring their own bottles and containers.  Select & Collect, on the other hand, is the first e-commerce locker pick-up system in the Philippines, which allows consumers to buy their favorite NutriAsia pantry staples online, then choose a preferred time to pick up their purchases at the Select and Collect lockers at the NutriAsia EcoStation.
HomeSchool: Masarap Matuto, Masaya Mag-aral is NutriAsia's first ever e-learning platform , developed to supplement the online curriculum of  young students during the pandemic lockdowns.  HomeSchool contains five modules which are based on DepEd prescribed programs and are available at NutriAsia's Facebook page and YouTube channel, the Papa and Locally Facebook pages, and the HomeSchool Learning Hub at https://nutriasia.com/homeschool/
The company makes it a point to involve employees in its outreach and sustainability programs.  It has, in fact, formed a cross-functional team tasked to accelerate the development and implementation of strategic sustainability initiatives that promote a more effective and efficient plastic waste management in the company.
NutriAsia believes that employee involvement is key to nurturing its Masarap at Masaya culture.  The results of a 2021 organizational climate survey have reinforced this, showing a marked improvement in NutriAsia scores — 7% higher versus Philippine norms and 14% higher vs Asia Pacific Staple Consumers norms.