While we wait for the days when we can finally resume face-to-face get-togethers, the current norm is to hold all festivities online—including random chika sessions and weekend e-numan nights. Of course, a party won't be complete without yummy nibbles, and Zoom events should be no exception.
There's no need to spend on expensive takeout or deliveries, though! You can make your online meet-ups extra special by whipping up these easy-to-prep snacks at home. Here, we've rounded up four of our fave party food that will have your friends drooling from afar.
Onion Rings  
Beer night? Here's the perfect pulutan.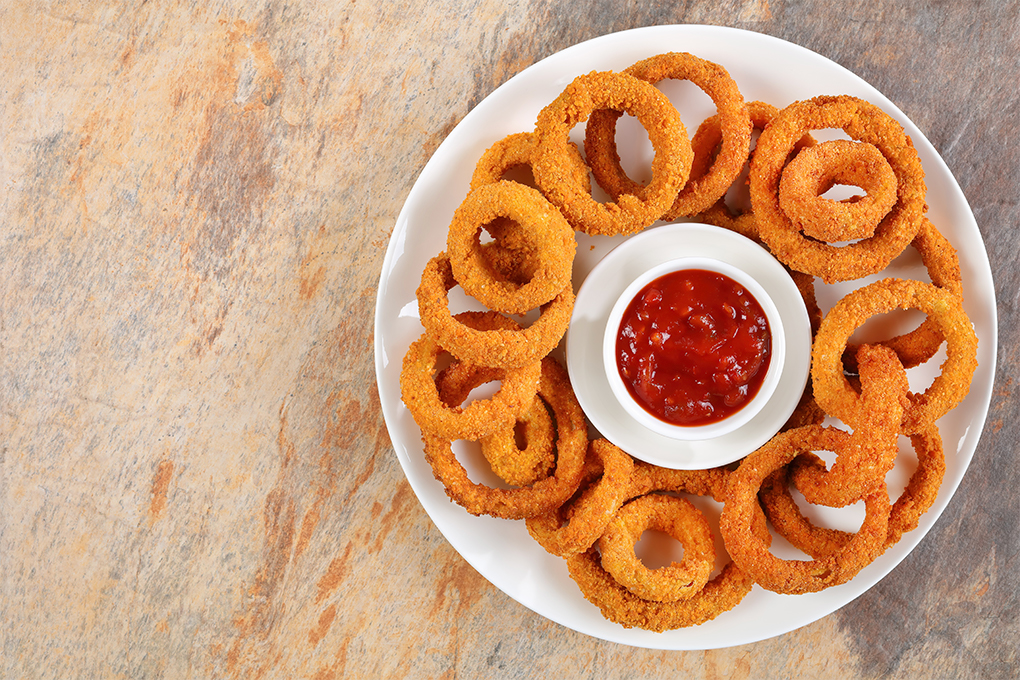 Rinse 1 onion and cut into 1/4 inch rings. Separate the rings and set aside. In a bowl, combine 1 ¼ cup all-purpose flour, 1 tsp baking powder, and 1 tsp salt. Toss each onion ring into the mix to coat. In another bowl, combine the remaining flour mixture with 1 egg, 1 cup milk, and 1 tsp ground pepper. Coat each onion, then dip in bread crumbs. Deep-fry until golden brown then drain on paper towels. Serve with UFC Tamis Anghang Banana Catsup.
Easy Shawarma 
Spice up your event with this Middle Eastern favorite.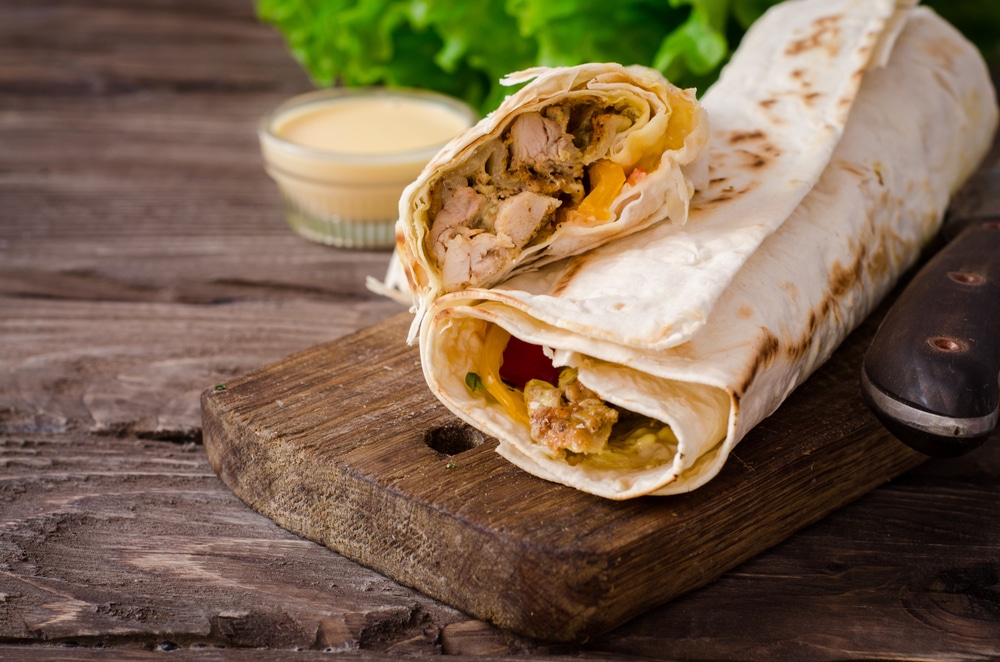 To make the marinade: In a bowl, mix together chopped shallots (2 pcs), crushed garlic (2 cloves), 1 to 1/2 Tbsp UFC Curry Powder, 1 tsp UFC Chili Powder, ¼ tsp UFC Ground Pepper, ½ tsp UFC Iodized Salt, ¾ tsp cumin powder, and 1 to 1/2 packs of Wow Sarap All-in-One Seasoning Granules (4 g pack).
To make the sauce: Mix together minced garlic (2 cloves) with ¼ cup plain yogurt and 1 to 2 Tbsp Golden Fiesta Corn Oil.
To cook the filling: Mix chicken strips (350 g breast or thigh fillet) with the marinade and add 3 Tbsp yogurt. Cover and marinate for 30 minutes in the refrigerator. In a pan, heat 2 Tbsp Golden Fiesta Oil and put 1/3 of the chicken strips. Avoid overcrowding in the pan. Sauté until brown and cook the rest. Set aside.
To assemble: Heat tortilla in a pan and put in a plate. Line with sliced lettuce leaves and spoon chicken on top. Add sliced cucumbers, white onion, tomatoes, and the sauce mixture. Top with cheese if desired, then roll up to serve.
Level-up Calamari 
This filling fare is also great as ulam!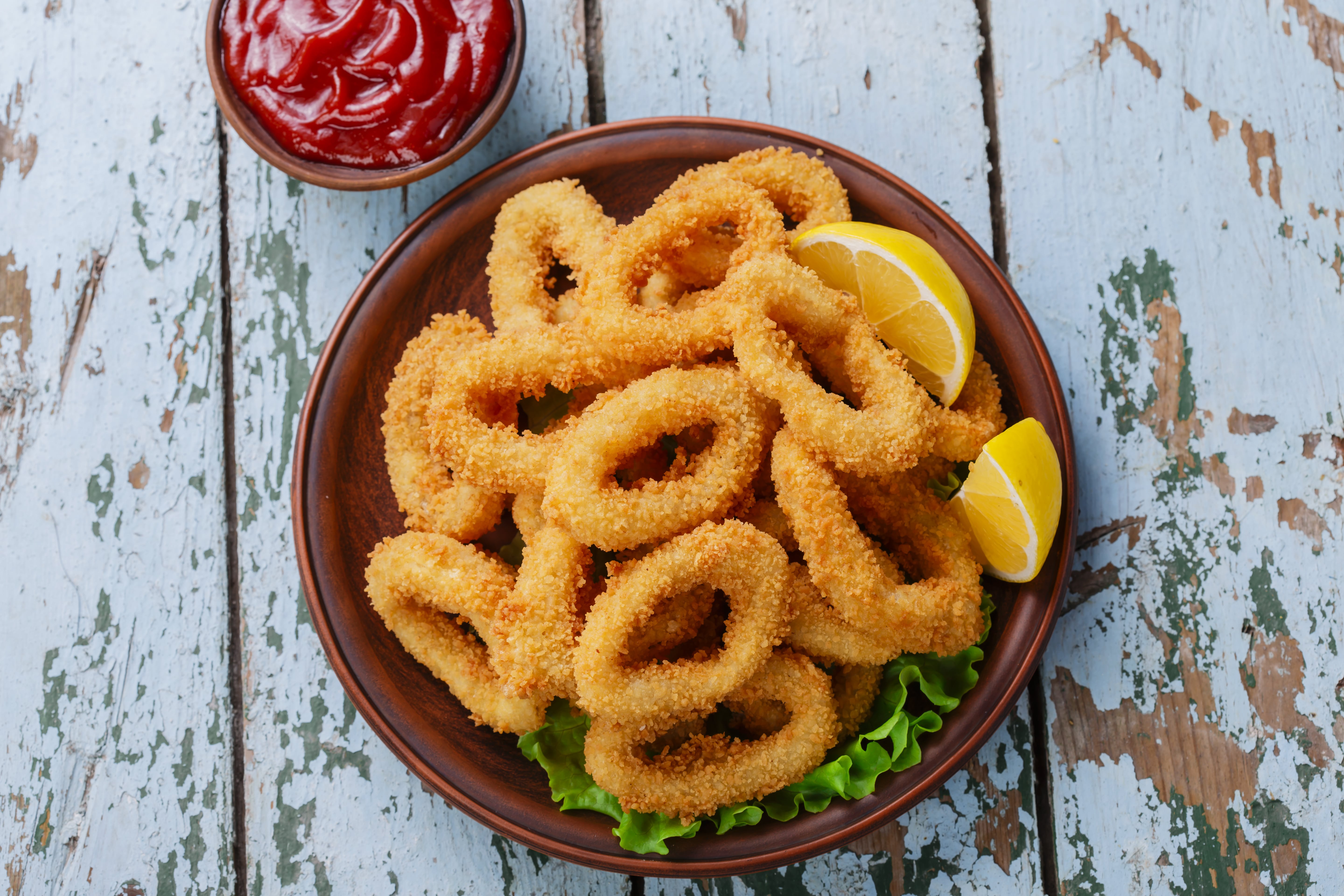 Clean 1 kg squid, remove ink sac, and cut into rings. In a bowl, combine 1 egg white with 1 Tbsp cane vinegar, 1/8 tsp ground pepper, and ½ pack seasoning granules. Add squid rings and set aside. In separate bowl, mix cornstarch with 2 Tbsp Big Crunch Breading Mix. Roll squid in mixture and deep-fry until golden brown. Drain on paper towels.
To make the sauce: In a pan, heat 3 Tbsp of used palm oil and sauté chopped garlic (6 gloves), chopped leeks (1/2 cup), and 1 tsp grated ginger. Add ½ cup of UFC Sweet Chili Sauce and season with salt and pepper to taste. Toss with squid or use as dipping sauce.
Taco Salad
In the mood for Mexican? This salad guarantees an explosion of flavors.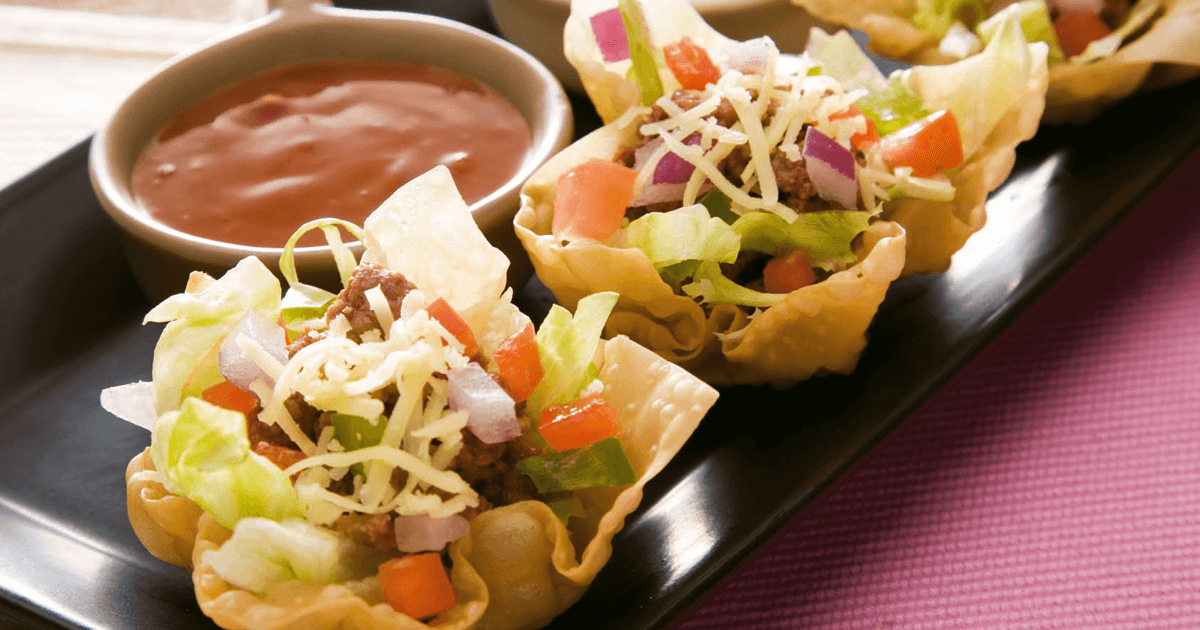 To cook meat: Sauté ¼ kg ground beef in 2 Tbsp Golden Fiesta Palm Oil until brown and dry. Add ¼ cup UFC Tomato Sauce, 1 pack WOW Sarap All-in-One Seasoning Granules (4 g), ½ tsp UFC Ground Pepper, and 1 to 1/4 tsp UFC Curry Powder. Cook over high heat for 10 minutes, constantly stirring. Set aside.
To make the sauce: In a bowl over low heat, combine ¼ cup UFC Sweet Chili Sauce, ¼ cup Silver Swan Cane Vinegar, 6 to 8 Tbsp sugar, and ¼ tsp UFC Iodized Salt. Allow to simmer. Add 2 tsp cornstarch dissolved in 1/3 cup water. Stir until thick. Set aside.
To serve: Arrange nacho chips (3 to 4 cups chips or 10 taco shells, broken into small pieces) on a platter. Assemble cooked meat and grated cheese on top. Serve with the sauce and UFC Hot Sauce on the side.
Excited for your next Zoom party yet? Bookmark this page for quick reference, and be prepared to wow your friends and family with your drool-worthy masterpiece.
You can find more mouth-watering recipes on Nutriasia.com.