Having a Korean drama marathon at home? Then you've probably heard your stomach rumbling while you're rooting for star-crossed lovers to find their way back to each other. Indeed, the sight of Korean fried chicken or kimchi or spicy noodles in any scene can make you get off the couch and look for something similar to make in your own kitchen.
Known for its salty and spicy dishes, Korean cuisine isn't that hard to duplicate, especially if you've got a well-stocked pantry at home. Feel like the star of your own K-drama (or cooking show) when you whip up these 4 Korean-inspired dishes!
Korean Beef Stew
Simmered to perfection, this is best paired over steaming hot rice.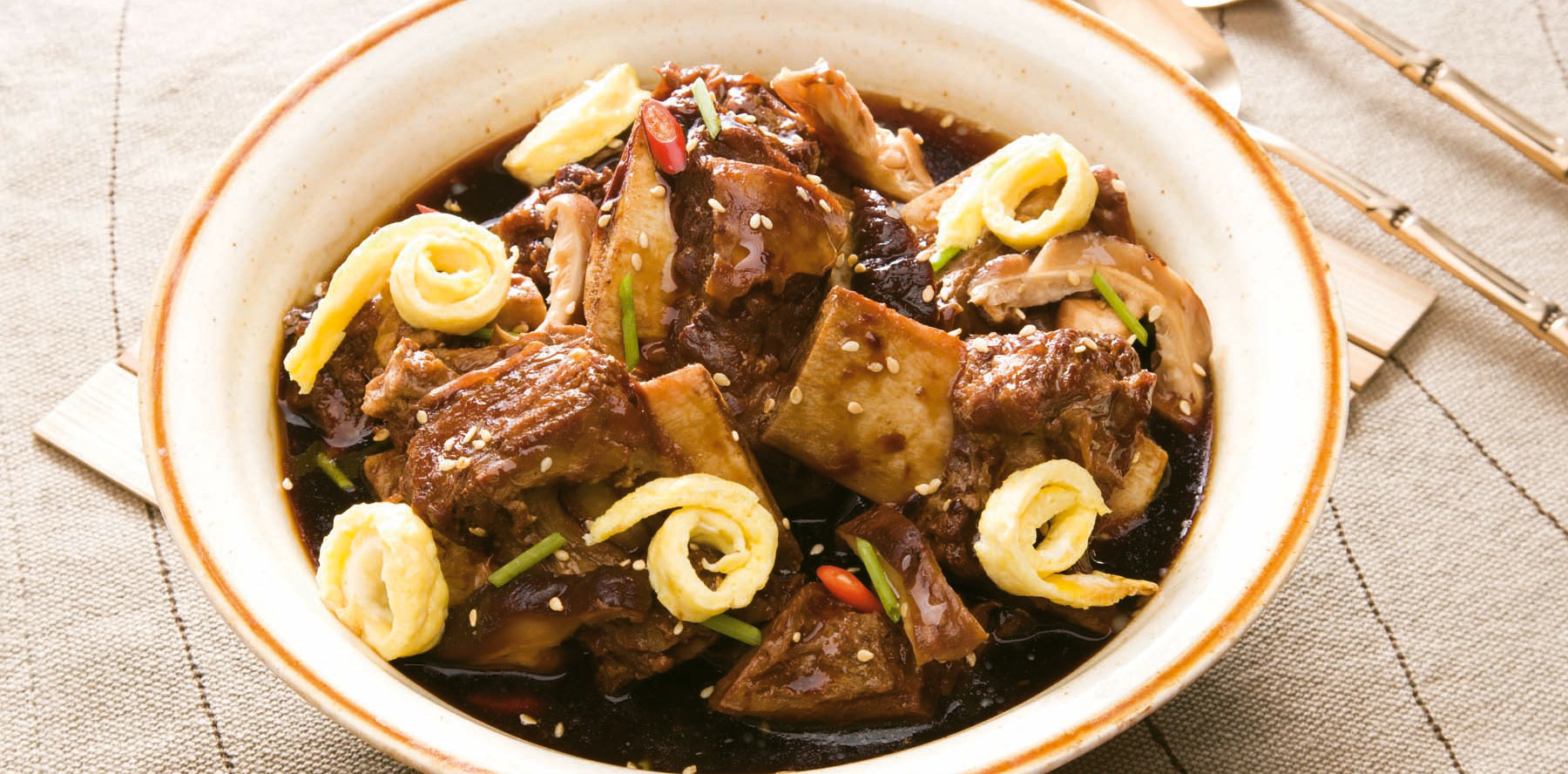 To marinate beef: Combine ¼ cup Datu Puti Soy Sauce and 2 Tbsp minced garlic. In this mixture, marinate 1 kg beef spareribs, cut into ½-inch cubes. Drain and reserve marinade.
To cook: In 2 Tbsp Golden Fiesta Canola Oil, sauté the garlic from the marinade. Add 2 onions (chopped) together with the marinated beef. Cook for 5 minutes or until beef turns brown. Add 5 to 6 cups water, the marinade, 2 cups rice wine, ½ cup brown sugar, 3 pieces dried Chinese mushrooms (soaked in water), ½ tsp UFC Iodized Salt, and ¼ tsp UFC Ground Pepper. Cover and simmer for 1 hour or until tender. You can also use a pressure cooker and cook for 30 minutes. Add 1 cup cubed carrots and 1 piece sili pansigang (sliced). Simmer until carrots are done.
To assemble: Transfer beef stew to a bowl. Top with 2 tsp sesame seeds, 1 egg (cooked as an omelet and cut in strips), and 2 Tbsp chopped spring onions.
Kimchi Fried Rice
Consider this a meal in itself.


Heat 1 Tbsp cooking oil in a pan. Sauté 2 cloves garlic (minced) and 1 onion (chopped). Add ¼ cup diced leftover chicken or pork adobo, and 2 Tbsp diced carrots. Continue to sauté. Add 1 cup cooked rice and mix well. Season with 2 Tbsp Silver Swan Soy Sauce. Add sugar and ½ cup chopped kimchi. Stir to combine.
To make the toppings: In a separate pan, fry 1 egg until egg white is firm. Remove from pan.
To assemble: Serve kimchi rice with fried egg on top. Put 1 Tbsp bean sprouts, 1 piece shredded Nori sheet, and 1 Tbsp onion leeks.
Deep-Fried Paprika Chicken
Flavorful fried chicken is a Korean staple best enjoyed as an appetizer.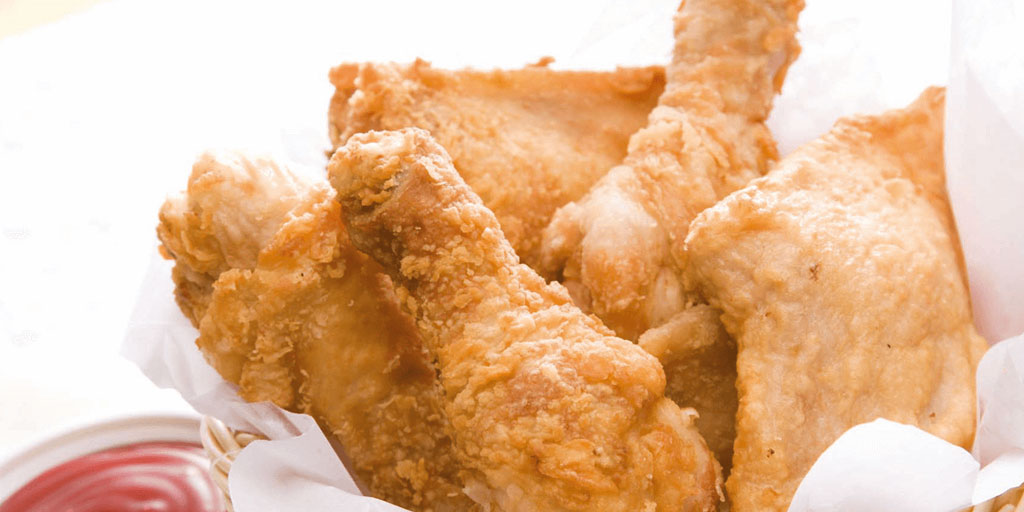 To prepare: Make a few slits on the surface of 1 kg chicken thigh and legs. Rub chicken with a mixture of 1 tsp UFC Iodized Salt, 1 tsp UFC Ground Pepper, and 1 tsp paprika. Let stand in the refrigerator for 30 minutes.
To make coating mixture: Beat 1 egg and combine with 1 cup milk. Set aside. In another bowl, mix 1 cup all-purpose flour and 1 cup cornstarch. Set aside.
To cook: Heat 3 cups Golden Fiesta Palm Oil in a pan. Dip chicken in egg mixture then coat with flour mixture. Deep-fry chicken until golden brown.
To serve: Put on a plate with ½ cup Papa Banana Catsup on the side.
Pinoy Bibimbap
Jazz up plain rice with an array of toppings.


Ingredients for toppings: 2 Tbsp UFC Pieces and Stems Mushrooms, ½ piece cucumber (sliced), 2 Tbsp carrot strips, ¼ cup togue, and ¼ cup shredded cabbage.
For the sauce: Mix 2 Tbsp UFC Banana Catsup with 1 Tbsp Datu Puti Oyster Sauce.
To make meat topping: Sauté the following in Golden Fiesta Oil until cooked: ¼ kg ground pork, 2 Tbsp Datu Puti Soy Sauce, 1 Tbsp Datu Puti Oyster Sauce, 1 Tbsp brown sugar, 2 Tbsp Datu Puti Pinoy Spice Vinegar, 3 cloves garlic (minced), ½ tsp UFC Whole Pepper (crushed), and 1 Tbsp UFC Banana Catsup.
To assemble: Scoop rice into bowls and top with sautéed meat, vegetables, and sauce.
Before you binge-watch your next K-drama series, make sure you have matching Korean dishes to munch on. Take your pick from these recipes, or better yet, bookmark this page so you can quickly browse through the list anytime.
For more recipes to try at home, go to Nutriasia.com.